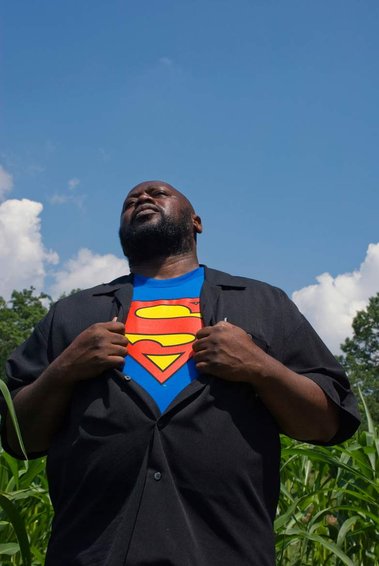 Esse Quam Videri - Muslim Self Portraits
In 2009 the Center for Global Initiative at UNC gave me a small grant to do a series of photos on Muslim Americans. These photo portraits were created in collaboration with the Muslim-American community members who participated and were intended to offer them a platform to share something of themselves that countered the narrow narratives being promoted in the mainstream media. As the photographer, I did not direct the content of these portraits but rather helped each person refine and present in the most effective way the ideas they wanted to get across to the audience. I learned an enormous amount about the Muslim community across North Carolina and created many wonderful friendships. I was never threatened by this community and have worked hard to always present their work as they intended. With each portrait I also included a statement from them explaining themselves and sharing background information as it related to the photo.
This series of photos has travelled and been exhibited all over the United States and also overseas. The US State Department heard about it, and in 2011 brought me to Bahrain during the Arab Spring to create a similar project with Sunni and Shia Muslims. It was, I believe, an object lesson in free speech. While I gave the King's family a photo that stressed the importance of drawing a wider circle rather than a smaller one, the King went on to restrict the freedom of speech in Bahrain and has imprisoned many photographers since that time. The brave Bahrainis that participated in this project were included in the series.

The series was also displayed at the Heart Mountain Japanese American Confinement Site in Powell, Wyoming. I am very proud of this show as it was the fear that Muslim Americans would meet the same fate as Japanese-Americans that inspired the series. The exhibition there caused a fire storm of commentary online. Google Heart Mountain + Muslim to read some of them. Thankfully, the museum stood behind the work and did not close the show. They understood the similarities in experiences of the two groups and stood their ground.
The website for the project was originally hosted by UNC Chapel Hill but has run into programing difficulties that I am still working on. Also, someone in Japan stole my URL address when it came up for renewal. So......
Here is a link to an archived version of the show. I also am still booking exhibitions of the framed series. In light of the rise in Islamophobia, I believe this project is still very much needed.
I would love to expand this project and make more collaborative portraits all across the US and abroad.