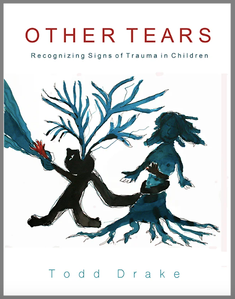 The OTHER TEARS series visualizes children's reactions to trauma and is inspired by a list complied by the National Organization for Victim Assistance.
It is dedicated to the children separated from their asylum seeking families by the US Government.

I have created a book to share these images. If you buy one I will share one for free with a trauma center or other venue to help share the series in helpful circles.
Each image is 12 x 16 on paper and is labeled here with the corresponding reaction.